Various Industries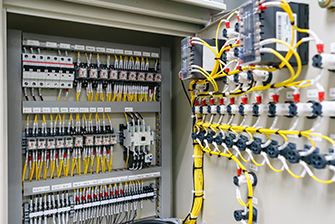 Wire Harness and Wire Harness Testers in various industries.
What is required in various industries for testing Wire Harness??
Various industries such as control panels wire Harnesses usually need to be assembled before installation to the panels.It is easy to inspect if the ends of the target are connectors.But some have round terminals.Then we need good ideas to test smoothly. And,some electrical parts are included in the harnesses. only wiring testing is not satisfied with it.
---
Solution Service
Nac corporation suggest good testers for testing complicated harnesses. Search testing, it is testing to touch the pins by a probe is very useful. We will hear the customors opinions and find good solutions for each situations.
---
nacman Features
We suggest the best way for you. We can provide not only testers but also jig adaptor with unique ideas. All processes from planning to sales by ourselves.
---
Examples of Use
Wire harnesses for Control panels
Wire harnesses for Elevators
Wire harnesses for Semiconductor manufacturing
Wire harnesses for Machine tools
And any other Various industries industry.
---
Products running in this industry