Defense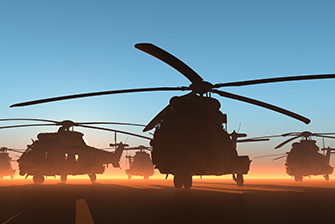 Wire Harness and Wire Harness Testers in defense industry
What is required for testing Wire Harness in defense-related industry ??
Wire harnesses in the defense-related industry needs high quality in the parts, the process and the testing. Wire Harnesses in the defense industry are complicated because of having many points and wires as in aerospace. The testing means not only judging OK or NG but also measuring of the test target. Surely the test results are recorded and managed after products shipments The specs of testing satisfy "MIL-STD" and need a wide range of equipments. The testers are required long-life and easy to maintain. And data editing and managing test results are necessary for the application.
---
Solution Service
Nac corporation has over 25 years of history to provide such high quality testers to the customers as special orders in defense industry. Please check standard models such as NMG+,NMK,NM1500K,NM1500P as assuming customization We can customize the models and the application for your request.
---
NAC Features
Engineer having a great deal of experience and unique ideas can suggest the best way for you.
High-speed and high-accuracy testing by Cutting edge technology and devices.
All processes from planning to sales by ourself.
---
Examples of Use
Wire harnesses for transport machinery of battle-planes
Wire harnesses for transport machinery of battleships
Wire harnesses for missile defense
Wire harnesses for tanks and armored cars
Wire harnesses for submarines
And any other defence-related wire harnesses
---
Products running in this industry