Maintenance service
Maintenance service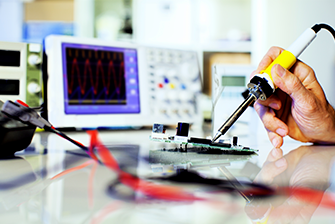 Reliable manufacturer repair support
We repair harness testers that we manufacture and sell. Experienced technicians of harness tester manufacturers will promptly provide high-quality repair services.
---
Quick response with high technology
Harness testers are widely used in harness, connector, and touch panel shipping tests, harness acceptance tests, maintenance and inspections, and repairs are very important to users. Our goal is to provide repair services that satisfy our customers with our advanced technology.
---
Repair support models
Please refer to the "Repair and Maintenance Service End Model List" for models that support repair.
The models listed are no longer supported for repair, so we recommend the replacement model.
For special testers and customized products, models that have passed 10 years since the last production (including initial production) (no repeat production for 10 years) will be discontinued.
Please contact us for more information.
Maintenance Status List
Maintenance Period
---
Warranty after repair
The warranty period for repaired products is 3 months after delivery. Repairs will be made free of charge only if a failure occurs in the same place as the last repair during this period.
Repair request flow
01

Self-diagnosis

If you suspect a failure, try "self-diagnosis" according to the tester's instruction manual.When performing a self-diagnosis, disconnect the test target and jig cable, and do not connect anything to the inspection connector of the tester.
02

Repair support

Before sending the product, check the repair support model list to make sure that the product you are using is supported.
03

Fill out form

Click "To the repair consultation form" and fill in the necessary information.
04

Product shipping

Please send the product to NACMAN support center by advance payment.
05

Visual check of appearance

Check for damage in transit. Record the details so that the shipment can be returned.
06

Check and record settings

we return the product to the same condition as before the trouble.In case of emergency, we will back up the memory and settings at the time of custody.
07

Diagnosis of trouble

Diagnose problems based on the contents entered in the "Repair Consultation Form" and identify the cause.
08

Quotation

We will issue a quote.
09

Order

Please send us your order form.
10

Repair

Repair will start.
11

Check of main functions

Perform a function test at the time of shipment to check for other failures.
12

Cleaning

Clean the appearance of the harness tester.
13

Visual check

Check for abnormalities in appearance.
14

Repair report

We will issue a repair report that lists the cause of the trouble and the location of the repair.
15

Return

The repaired harness tester will be packed and returned by prepayment.