Why customers choose nac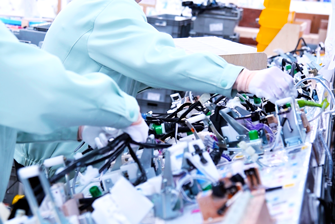 Service with thorough care That's because we have professionals familiar with onsite work in the field.
A wiring harness testing has various options with respect to test items, specifications, and methods, depending on the product to be tested. The performance and specifications of the cable connecting the tester and the product to be tested must also be appropriate for the job. Indoor conditions and the quality of the power supply, which might be thought to be unrelated to testing, can in fact greatly affect test results. Our experienced professionals, who all have comprehensive expertise in onsite testing, are able to make accurate judgments and provide appropriate advice even if they cannot see your situation on the spot.
---
Easy to use, beautiful, and as compact as possible
An inspection device is like a business partner for people who work onsite every day. That is why we believe the device should not only be easy to view and use, but also have a design that is user-friendly and suitable for long-term use. considering the limited space on worksites, smaller devices are preferable, provided that their functions and performance are equivalent to those of larger devices. Our inspection devices are not just boxes. We would like to be of benefit to our customers and continue to be held in high esteem by them.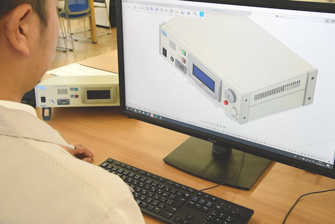 ---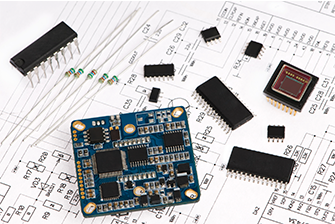 A quick response to onsite issues
With the continuing increase in the production of electronics, the use of wire and cable harnesses is ever changing, and inspection needs are also becoming more and more diverse. We provide models that always accommodate the latest needs by maintaining direct communication with our customers. By responding to inquiries about our inspection expertise, we are engaged in research and development activities every day.
---
You can check our testers by videos before purchasing
You can see and appreciate the true value of our cable harness testers by actually using it onsite. But it is not easy to rent the testers to customers around the world. We recommend that customers watch the videos at first. You can ascertain whether the cable harness testers fit your needs in terms of performance, features, and specifications, and you can also find out how its design. You can check the specifications on the product page. If you tell us what kind of test you need, we will suggest the best cable harness tester and realize your request.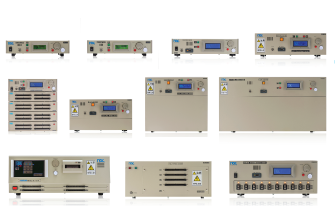 ---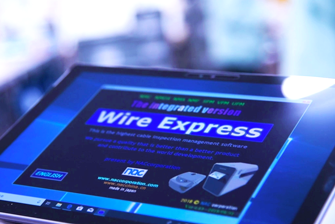 Our cable harness testers can carry over your data
At a wire harness production site, various types of harnesses are manufactured in small lots. In a short period of time, thousands and thousands of lot numbers and a massive amount of testing data will have been accumulated. There are more than 10,000 pieces of data for some devices. We have a system that can capture the data from a customer's or third-party equipment, meaning your valuable data will be carried over to the future.
---
Optimized for customer harness testing needs with flexible services
When we customize just one standard product, we produce nearly 100 types of derivative products in average. This shows that the wire harness testing process and operation method are different for each company. Our cable harness testers have the hardware capability potential to accommodate a number of customizations. In addition, our software has many library resources.
*Our experience in customization
AC1200V Dielectric Withstand Testing
PLC Linkage Testing
Resistive Film System Testing For Touch Panels
Twisted Pair Cable Inspection
Condenser Inspection
High Speed Withstand Testing For Connectors
and many more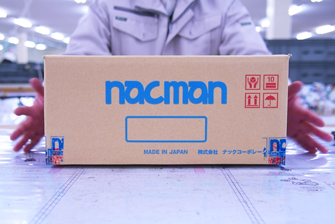 ---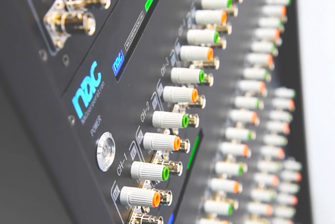 We have achievements that have made many special wire harness testers.
Some requests seemed impossible.

such as
Testing wire harnesses with 16,000 points at a very short time
Completing the withstand voltage test of 512 points with AC1000V in only 2 seconds including the wiring test.
Monitoring the moment disconnection continuously for one month and recording it.
Testing the μΩ level of contact resistance of the multi-point connector
Request to create a 256-point tester that can conduct wiring, withstand voltage, and insulation testing at ultra-low price