Data Conversion Application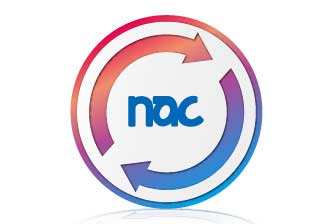 Data Conversion Application
There are some differences between the testing data of nacman series because of the specs or old types.With this Data Conversion Application,you can test with different series of nacman smoothly. Also we can provide services to create the data from CAD data and convert different testing data for using nacman series.
---
Data Conversion Application
Conversion Application for WireExpress⇄WireExpressHi-Pot
You can convert the wiring data of WireExpress and WireExpressHi-Pot.
Conversion Application for NM30X⇨WireExpressHi-Pot
You can convert the data of NM30X(Nacman remote) to WireExpressHi-Pot.
Creating data from CAD,Converting different types of data for nacman
Please let us know the detail from "inquiry".
---
Supported OS and Versions
Windows XP Professional (JPN/EN),Windows XP (JPN/EN)
Windows 7 Professional (JPN/EN),Windows 7 (JPN/EN)
Windows 8.1 Pro (JPN/EN),Windows 8.1 (JPN/EN)
Windows 10 Pro (JPN/EN),Windows 10 (JPN/EN)
Excel 2003〜2016