Cable harness tester with our technologies
improves the cable harness testing
High reliability and experience with unique advanced technology
provides quick and accurate testing with advanced functions.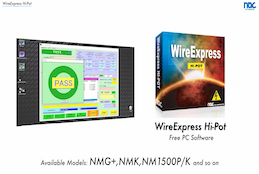 [Video Manual] How to Operate Cable Harness Tester
These videos will show you how to operate Cable Harness Tester and the Software.
High voltage testing and 4-wire low resistance testing are available depending on the tester.
"nacman" is loved by a wide variety of industries such as Automobile, Aerospace, Railway vehicle, Medical, and Connectors because of the easy operation, and the high-level testing.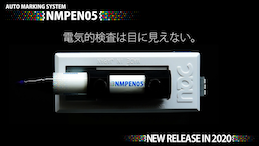 [ Visualize your electrical inspection ]
Further quality improvement with the advanced automatic marking machine NMPEN series!!
NMPEN04, which has been very popular, has been renewed.
In the new series NMPEN05, the soft marking realized by the original mechanism.
It became compact ( about 1 / 2 size ) .
Please check this new product on the products page.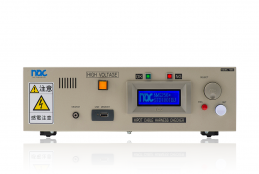 Machine for all kinds of Cable Harness Testing.
A harness multi-tester ( high-voltage harness checker ) that covers one of the five major tests required for electrical performance of harnesses, cables, and connectors.
By all means, please feel the impact price, outstanding performance, stable operation.
Products
Wiring Testing
Conduction Resistance Testing
Dielectric Withstand Testing
Insulation Resistance Testing
Moment Disconnection Testing